Modifications - Understand Modifications
Dissolution of marriage, or divorce, is the final termination of a marriage in the eyes of the law. For very few couples, however, does this mean the final time they will be involved in each other's lives and have to negotiate with each other. Within a marriage, two people work together as a team, building a family, gathering assets, and working toward retirement.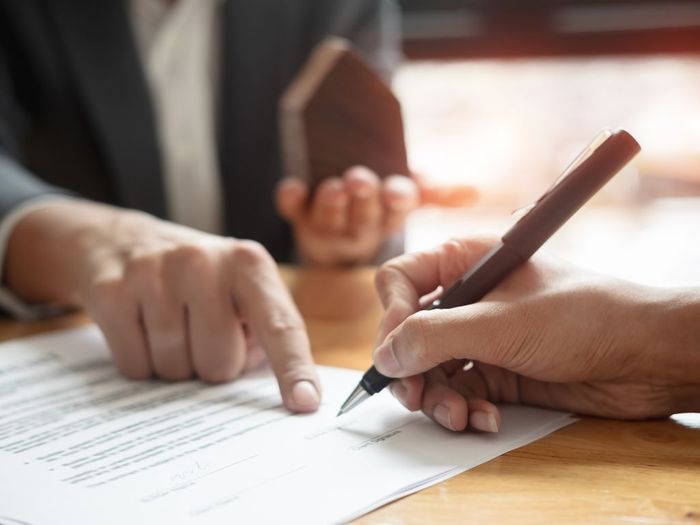 Depending on the length of the marriage and what was accumulated over time, dissolution of the marriage can require a lot of negotiations that include:
Child custody/ allocation of parental responsibilities/ parenting time
Child support
Spousal maintenance/ alimony
Property division
Protective orders
It is important to understand that all of these negotiations and final declarations or settlements are based on the situation and circumstances when the final judgment is declared. It is well understood that the only thing constant in life is change and things are sure to change over time, especially when both former spouses are living individual lives. When situations and circumstances change, there is often a need for modification of final orders.
"Kelli is the greatest. She was extremely helpful, informative and patient. She explained her services and service options. She made sure that my side of my case stayed on track and on time and kept me in a better position than I could have myself. Family matters can get emotional and she heard me out and removed the emotion. I truly appreciate Kelli and the service she provided me. I would recommend her in a minute"
~ Kevin C.
Colorado Supports Couples To Make Their Own Negotiations And Work Together For The Outcome That Works For All Parties. However, If Legal Intervention Is Required, Modifications Must Be Made To Final Orders For Any Of The Above Listed Final Declarations. Some Common Modification Situations Include:
Child support modification and termination.
Child support is a financial obligation that both parents have to help raise a child. As we discuss on our child support page in more detail, the amount paid from one parent to the other depends on several factors that include the amount of time the child spends with each parent and the income of each parent. If situations change, including time spent with each parent, the financial needs of the child — education or medical expenses, for example — or the employment status of one or both parents, modifications may be necessary.
Modifications to parenting time and custody.
Modifications to parenting agreements are fairly common after a final declaration is made. Changes to living and family situations as well as the preferences of an aging child impact the allocation of parental responsibilities and parenting time. Generally, the state of Colorado encourages parents to come to mutual agreements and handle parenting time and custody issues outside of the courthouse, but in cases of endangerment or shifts in the physical location of the child(ren), modifications to the legal parenting order may be necessary. You can find more information about what goes into child custody orders on our child custody and allocation of parental responsibility pages.
Modifications to the parenting plan can also include the inclusion or termination of stepparent or grandparent rights or a change in parental declaration.
Relocation of children.
If one or both parents decide to move away from the area where they were divorced and children are involved, the move requires both parents to agree on the relocation of the child and negotiate new living arrangements.
Modification or termination of spousal support/ alimony
Spousal maintenance is the support money that is paid from one spouse to the other who was financially dependent on them during the marriage. Modifications to spousal support occur as long as the court retains jurisdiction over the issue of spousal maintenance.
Spousal maintenance modifications can also be sought if one spouse begins to make more income due to the education or skills that were obtained within the marriage while the other spouse supported them or if they are living with their significant partner and decided not to remarry. Another example would be if one spouse was financially dependent on the other while they were attending college in the marriage and then after the divorce enters the workforce in a profession supported by their degree, the supporting spouse may be entitled to a portion of the new income.
Modification of property division.
For the most part, the division of material assets will be final once the final order is set in the divorce. However, there are some circumstances in which the division of property or assets may have to be revisited and modified after the fact. Some examples include royalties or income made off mutual property that was not disclosed or settled in the divorce.
Modification or termination of a protective order.
Once a restraining order is issued, either party must seek a legal modification to have the terms altered or terminated.
Colorado Modifications FAQ
How often can you modify child support in Colorado?

There is no limit to how often your financial circumstances can change, therefore, you can adjust your child support order as often as necessary. Your request will only be accepted if your change in circumstances is substantial, resulting in the child support order decreasing or increasing by at least 10 percent.

At what age can you stop paying child support in Colorado?

When the child turns 19.

Can parents agree to no child support in Colorado? 

Colorado family courts do not allow parents to waive child support obligations, even if both parents agree to the terms. Child support is for the benefit and best interest of the child based on mutual parental obligations.

Does past due child support ever go away? 

No. Child support debt does not disappear when the original support obligation terminates or when the child becomes of age. You may not file bankruptcy on your child support arrearages, and the support debt will not go away until it is paid in full.