Dependency and Neglect - Understand Dependency and Neglect
One of the primary roles of the Colorado Family Court system is to ensure the safety of each child. There are a variety of reasons that children enter the system including cases of domestic violence, child abuse, homelessness, or lack of guardianship. The legal team at Kelli J. Malcolm is dedicated to defending the child's best interest and working with guardians, court-appointed case workers, guardian ad litem (GAL), and foster families to protect children from suffering.
By honoring the family unit and protecting the integrity of Colorado families while fighting for the best interests of Colorado children, I can help you navigate your legal case and take appropriate actions. Contact me for your consultation today.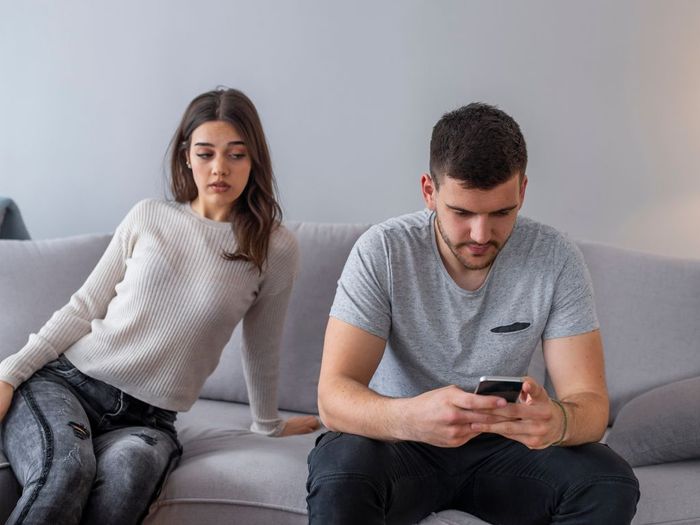 Dependency and neglect cases are civil actions brought into family court to determine whether or not a child is safe at home or suffering from abuse or neglect. Some of these cases include:
Guardian Abandonment
Child Abuse
Child Neglect
Lack of Proper Care
Homeless Children
Runaways
Death of a Child
Child Test Positive for Controlled Substance at Birth
Guardianship Review
Termination of Parental Rights
When a child is in the Colorado Family Court system for any one of these concerns, there is a whole team of people involved. The Law Offices of Kelli J. Malcolm is eager to defend Colorado's abused and neglected children and aggressively fight for the best outcomes.
"Working with Kelli J. Malcolm, LLC was by far an extremely pleasant experience for me. Ms. Malcolm was kind, compassionate, fair, and extremely professional. I would HIGHLY recommend her Law Firm."
~ Myria G.
Every child has the right to be safe and cared for
In family law, cases that are brought to court are often those that feature the breakdown of the family unit in some form or another. Typically, this includes divorce or divorce. In some case, domestic violence or abuse is the reason that family lawyers like Kelli J. Malcolm have to get involved. Dependency and Neglect (D&N) cases are those brought forth by the county department of human and social services where there are allegations of abuse or neglect against a child. The courts appoint a guardian ad litem (GAL) to represent the best interest of the child as well as an OCR attorney to act as counsel for the child.
Advocating on behalf of a child is different than the typical attorney-client role where the legal team is representing the expressed wishes of the client. In cases of dependency and neglect, the advocacy is for the safety and welfare of the child. Additionally, unlike most other family law cases, cases of dependency and neglect involve many more parties. All parties in a D&N case are entitled to lawyers and other advocates. Some of the key players in your family's dependency and neglect case may include:
Lawyers
Everyone involved in a dependency and neglect case is entitled to have a lawyer. This includes the child, the accused parent or guardian, and any interested parties including the other parent or interested guardians.
As mentioned above, there will be a GAL and a county attorney to represent the child.
Caseworkers
In every D&N case, there will be a caseworker or social worker appointed by the county to coordinate services and maintain contact between family members. The caseworker will make recommendations on plans and outcomes of the case based on assessments and resources available.
CASA
Court-appointed special advocates (CASA) are trained volunteers who make recommendations regarding the best interest of the child and advocate for the safety of children. The CASA is generally not a legal representative and is only concerned with the safety of the child.
At the Law Offices of Kelli J. Malcolm, I am passionate about defending the rights of children and families in the Arapahoe and Douglas counties . As a child abuse lawyer, I aggressively defend the rights of children as well as parents who are accused of abuse and neglect. If your family is involved in a child abuse case, contact me for the legal representation you deserve.
Understand Colorado Dependcy and Neglect Laws
While many people understand that heinous acts of violence against children — physical or sexual abuse — are considered abuse and are illegal in all 50 United States, there are some things that many parents and families may not understand. Under Colorado child abuse laws, a child is considered to be dependent or neglected if:
A parent or guardian abandons, mistreats, or abuses the child,
A parent or guardian fails to provide a safe environment,
A parent or guardian allows another person to abuse or mistreat a child or does not prevent or stop abuse from occurring,
The child lacks proper care through intentional action or inaction of a parent or guardian,
At birth, a child tests positive for a controlled substance,
The child runs away from home, or
The child is homeless.
Some lesser-known conditions that are considered dependency and neglect include:
Spanking,
Leaving a child alone at home or in a vehicle,
DWAI — becomes aggravated with a child in the vehicle,
Exposing a child to illicit or controlled substances,
Committing an act of domestic violence in the presence of a child (even if the child is not involved),
Failing to report suspected child abuse.
If any of these things are suspected, the county will review the living conditions of the child and determine whether or not to pursue a D&N case. In these situations, findings may require parental education, relocation of the child, or loss of parental rights. Outcomes are based on the severity of the child's condition, the ability for the parent to make corrective actions, and the history of the parent's abilities. As with any case, each dependency and neglect case is thoroughly investigated and reviewed based on specific circumstances.
Colorado Dependency and Neglect FAQ
What happens at a dependency hearing?

Dependency court hearings are initiated when a social worker from the Children & Family Services Department files a petition with the court. The petition identifies the child and guardians involved with the case, and describes the specific allegations of abuse or neglect. A dependency hearing allows the court to consider issues related to the case.

Can parents be charged with child abuse for disciplining their children?

The court will review every case to determine if the allegations of abuse are reasonable means of discipline or excessive and abusive. Child abuse does not include most reasonable methods of discipline.

If my Child's other parent was found guilty of abuse or neglect, will I get custody?

Custody is not a black and white matter in Colorado family law. Both parents are equally as important to the child's development. The goal of dependency and neglect cases is to make a parent take responsibility for their actions and overcome challenges to become a better parent. In severe cases of abuse or neglect, the guilty parent may have supervised visitation rights only, and in some cases, their parental rights can be terminated.

How is child abuse reported?

A person who has reason to believe a child is being abused should contact law enforcement. Those who are mandatory reporters — physicians, hospital employees, and other medical professionals; social workers, law enforcement officers, firefighters, and victim's advocates; school personnel; commercial film or photographic print processors; and caretakers of children — are obligated to report suspected abuse and may face charges for failing to report.