Divorce and Legal Separation
Divorce and Legal Separation in Colorado
Marriage is the legal union of two people and divorce is the legal dissolution of that marriage. Under the "it's complicated" banner is an in-between, legal separation. Legal separation is an alternative to divorce, but functions similarly. In a legal separation, a married couple splits, no longer living together, but remains legally married. Matters of asset distribution, child custody, and spousal support are settled.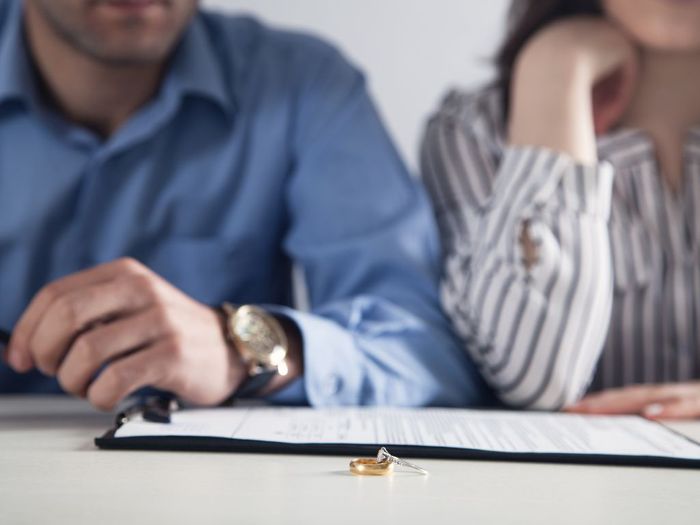 Many People Think Of Legal Separation As A Stepping Stone To Divorce, But It Is Its Own Entity. Legal Separation Is A Hybrid Relationship Where Couples Can Be Treated As A Married Couple In Certain Circumstances And As A Divorced Couple For Other Situations. Take A Look At The Table Below To See Common Situations In Which Legal Separation Is Used To Benefit Couples.
Married
Retain Spouse's Medical Insurance
Military Dependents
Tax Benefits
Government Benefits
Divorced
Live Separately
Asset Division
Child and Spousal Support
Engage in New Relationships
Some common reasons that couples choose legal separation over dissolution of marriage include religious or moral reasons or there is some hope for reconciliation. Legal separation allows the couple to live apart and decide whether or not they will then file for divorce or reconcile the marriage.
"Working with Kelli J. Malcolm, LLC was by far an extremely pleasant experience for me. Ms. Malcolm was kind, compassionate, fair, and extremely professional. I would HIGHLY recommend her Law Firm."
~ Myria G.
Divorce and Legal Separation Laws in Colorado
How the Process of Legal Separation Works
The process to become legally separated is very similar to that of the dissolution process. First, the couple must file a petition of legal separation and wait the mandatory 91-day waiting period before your case is settled. During this time, matters of custody, support, and property division are decided.
Once the legal separation has been granted, the couple can then convert the separation into either a dissolution of marriage or vacate the order of legal separation and resume your marriage. To convert the legal separation to a divorce, you'll have to wait at least six months and then file a motion to convert to a dissolution of marriage. Typically, the same terms of the legal separation will stand, but couples can decide to renegotiate if they decide to divorce.
Do I Need a Divorce Lawyer For a Legal Separation?
Going through a divorce attorney is not a requirement to file a petition for legal separation with the court. However, since the process is the same as will divorce, I highly recommend that both parties hire an attorney or the couple uses a mediator. Legal separation, although not as final as divorce, can become very heated and emotionally charged and there are many matters to discuss. Additionally, when it comes to benefits and legal separation, what the couple is entitled to with their — technically — married status can vary. Having a lawyer who is well-versed in these matters will help ensure each party is getting what they are entitled to.
At the Law Offices of Kelli J. Malcolm, LLC, I have been helping couples in Arapahoe and Douglas counties navigate the complex Colorado legal system to find the best outcomes for everyone involved. If you and your spouse are considering a legal separation or divorce, contact me for the legal support you deserve.
Colorado Divorce and Legal Separation FAQ
Can I date while legally separated from my spouse?

According to Colorado law, while you are legally separated from your spouse, you are still technically married. You can date other people without violating bigamy laws. Colorado is a no-fault state which does not consider fault in reasons for divorce.

Can my spouse and I separate on our own?

If you and your spouse decide to separate and live apart, this is not the same as a legal separation. Being legally separated is a legitimate legal filing status, and you must follow a specific process through the court.

Do I need an attorney to get a legal separation in Colorado? 

It is not a court requirement to hire a lawyer for your separation case, however, when emotions are high and there are potential long-term effects on children and finances, it is a good idea to have an experienced divorce attorney on your side.

What are some reasons to choose legal separation over divorce? 

Couples who may reconcile often choose separation over the finality of dissolution of marriage. Other reasons include: maintaining spouse health insurance, co-parenting, tax status, religious opposition to divorce, retirement plan benefits, and emotional ties that prevent divorce at the moment.